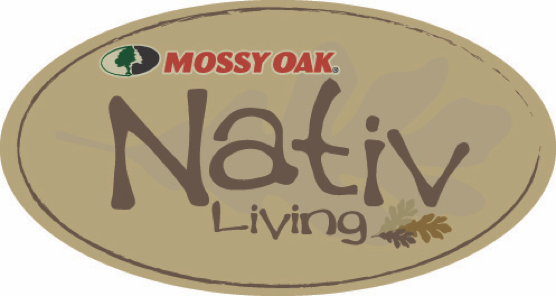 As The Mossy Oak Story Goes...
It began with a fistful of dirt in 1986, and the same hunting and outdoors lifestyle still exists here today. Our love of the outdoors and our commitment to sustain that lifestyle drives us to partner with companies sharing our values. We work to support programs and organizations committed to the outdoors, as well as to build relationships that complement the Mossy Oak brand lifestyle.
Beginning with the desire to get closer to critters, Mossy Oak was founded in camouflage design. Our first patterns - Bottomland®, Greenleaf®, original Treestand®, Full Foliage® and Fall Foliage® - used natural elements and colors, and electrified the camouflage industry with specialized designs that made the hunter actually blend into the natural surroundings.
Our development team quickly realized shadows are the most common element of nature. The first in our shadow series patterns introduced by Mossy Oak was Break-Up®, which revolutionized the way people thought about camo. Break-Up was much more effective at concealment and in so many different hunting situations, it quickly became a best-seller. Other specialty patterns in the shadow series included Shadow Grass®, Shadow Branch®, Shadow Leaf® and Forest Floor®.
As technology improved in digital imagery and printing techniques, so did our patterns. As we moved into a new century, our patterns became ultra-realistic with an enhanced 3D effect. We put the new technology to work on our most popular pattern, Break-Up, and the redesigned pattern was introduced in 2002 as New Break-Up®. We soon followed with New Shadow Grass®. Then in 2004, came our unmatched spring pattern, Obsession®. We conquered the Western big game market in 2005, a first for us, with Brush® and in 2007 and 2008, Duck Blind® and Treestand® were launched respectively.
In 2010, we built on the continued success of Break-Up by introducing Break-Up Infinity®. 2013 brought the launch of Shadow Grass® Blades®, a purely grass pattern that offers waterfowlers a versatile and effective pattern for hunting along water edges and flooded fields.
This year, we've introduced Break-Up Country®. Now, no matter where you're hunting across the country, Break- Up Country has you covered.
Mossy Oak is, first and foremost, a camouflage brand, and our core consumer not only wears Mossy Oak camo for concealment in the woods, fields and open country, but as a representation of their love for the outdoors and the hunting lifestyle in their daily lives. That same appreciation for the outdoors and passion for hunting exists within our company and is consistently communicated through various channels. From print to TV to the World Wide Web, through events, ProStaff, trade shows, and at hunting camp – everything we do goes back to hunting, land stewardship, conservation and our outdoor heritage.
Thanks to all the great partners who have helped make Mossy Oak what it is today!